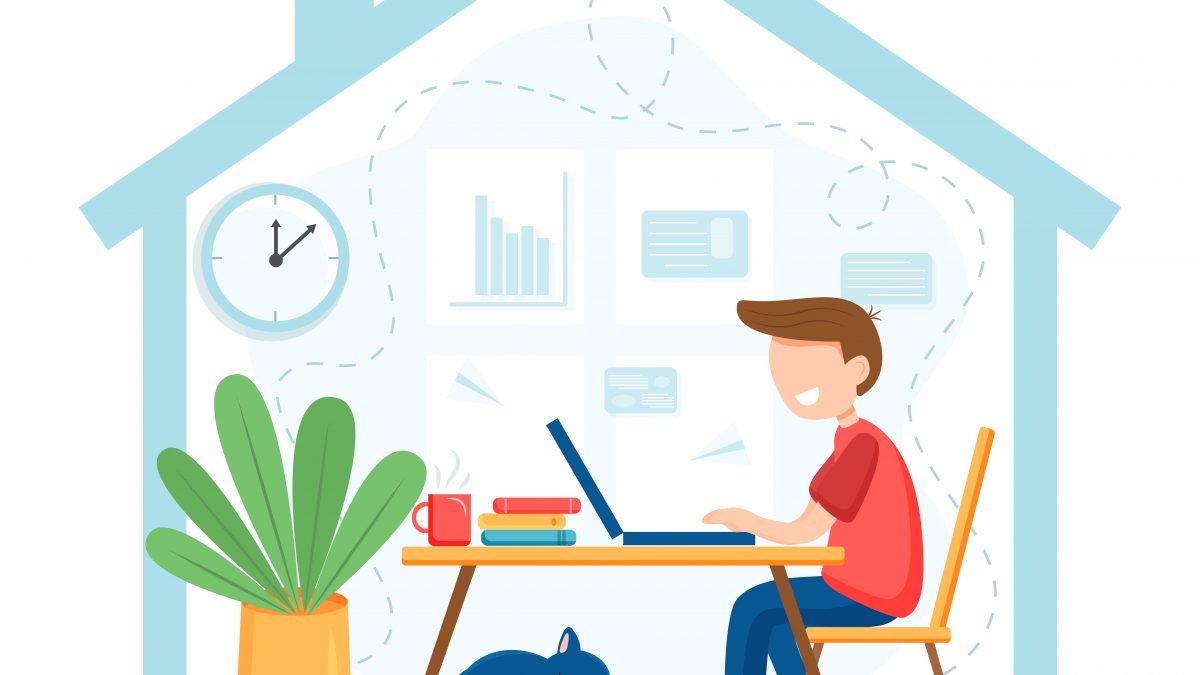 Three Areas of Stresses and Challenges for the Post-COVID Remote Worker
Unless you've lived under a rock for the past two years, it should be no surprise the COVID-19 pandemic has forced companies to make adjustments to ensure continued success. "Pivot" has become an overused buzzword and an increasingly critical approach for businesses to stay profitable, much less afloat.
Granted, we have seen many benefits in the post-COVID remote workforce and new ways of getting work done. We've also learned valuable lessons, as Patty McCord explains in her Ted Talk, 4 Lessons the Pandemic Taught Us About Work, Life and Balance.
We understand the separation between family and team.
We're all adults, and responsibilities and freedoms have changed.
We can no longer communicate using the same methods.
We must rethink new metrics moving forward.
Aside from the benefits and lessons learned from the "pandemic pivots", we've recognized new types of stresses and challenges for remote employees that require consideration for our post-pandemic employees.
Environmental
Results of navigating environmental distractions could lead to a possible reduction in productivity. Finding quiet time to get work done is frustrating at best. Working from home might become more of a juggling act as family members in the house need attention, we notice the plants need watering, and the dog needs to go outside. This new normal is not wrong; it's just not what we're accustomed to.
Another environmental pitfall for the remote worker is the potential decrease in employee interaction. Team building activities and community morale are not the same as when everyone worked in the building together. For some personality types, this works, but the simple act of a 10 o'clock team meeting in the boardroom seems like something from another era.
Physical
Hygiene is a potential area of concern for those working from home. While wearing pajama pants for Zoom meetings isn't bad, it is easy to get into the habit of putting less effort into our physical cleanliness and appearance when we're not regularly leaving our homes.
One more physical manifestation for the post-pandemic worker is obesity. Obesity has increased throughout the pandemic, reportedly due to stress and emotional eating, but exacerbated by ready-access to the pantry and refrigerator and lack of movement. Added stress has also proven to add to the waistlines of many.
Let's not ignore the fact that for many, a physically healthy workspace at home was probably not in the budget. When the doors to office buildings closed, recliners, closets, and kitchen counters became the office. Ergonomics went out the window as remote employees were forced to do the best with what they had, and our physical bodies have suffered for it.
Mental
Another key factor not to be ignored in post-COVID employees is mental health.
While some aspects of working from home are undoubtedly convenient, isolation has taken a toll. Lack of human interaction and connection, even for the consummate introvert, is not healthy long-term.
Workaholism can become an issue as the routines and rhythms have either adjusted or are now non-existent. It can be challenging for some to place boundaries around their start and end times for the work day as the work/life balance is completely thrown off.
Here are a few closing questions to consider as your company looks to the future health and success of your team:
What does post-pandemic success look like for your organization and the health of your team?
How will you teach these new practices to your workforce?
What if we don't go back? What if we go forward and rethink the way we work?" ~Patty McCord, TED
Communicating your company's post-pandemic direction can be made simpler by employing an enterprise-level learning management system. Contact OSI today for a Free Trial of our robust LMS solution, ExxTend Learning™.
Tags In