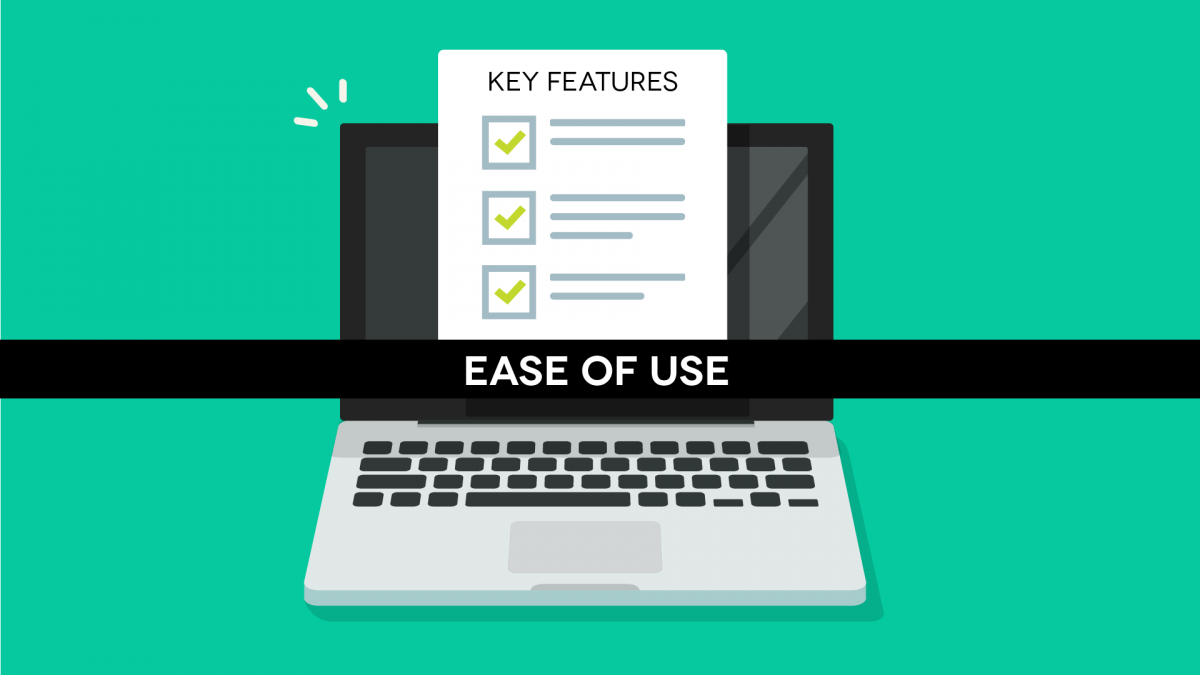 Part 1 of 6: Key Features to Look for in an LMS: Ease of Use
There are multiple key features to look for when choosing an LMS that will enhance your training program. In this six-part series, we will walk through what elements to look for and explain how implementing six specific concepts into your query process is vital to discovering an LMS that will work best for your business.
In this first installment of the series, we delve into the vital factor of why looking for an LMS with ease of use programming is pivotal. We will also discuss how your LMS should provide ease of use for your administrative team, your employees, as well as mitigate potential pitfalls regarding your training program that could detract from the overall value of your company.
As you find yourself reading this, it's likely you are aware of the need for a training program, or perhaps an improved one, and are contemplating your options. You've also likely encountered a system that offers more flash than function. While bells and whistles are entertaining, you want to consider how a "less is more" approach to the user-friendliness of your e-learning tool can be of great benefit. Implement too complicated of a learning system, and you risk frustration and limit success. In short, you will have displaced precious time and resources by selecting a tool that will fail to meet your needs—if merely because it's too challenging or overwhelming for your team to use.
Let's look at two key features under the "ease of use" umbrella you'll want to consider when choosing an LMS:
Administrative Ease of Use
Be keenly aware that your learning software should include a high level of efficiency in gathering reports and the capacity to track and analyze data. Admins should find the program's search functionality, well, functional. An intuitive, user-friendly interface is imperative to the administrator's productivity and the LMS's usability. Further, don't discount the need to be able to effectively utilize shortcuts to access content and manage tasks quickly.
Employee Ease of Use
Providing a user-friendly interface for your employees that includes engaging content crossing generational gaps and learning styles will take your training program to a higher standard. An easily accessible system with an easy-to-learn platform will motivate your team, which will, in turn, support your ROI.
The pitfalls of hard-to-use features in an online learning management system could cushion your budget in the short-term; however, the long-term strategy of your investment should be a principal determinant. Choosing an LMS that will work for and with you is crucial in eliminating undue stress and anxiety among your management, as well as prevent skill and motivational deficiencies among your staff. A highly competent LMS provider will offer need-based customer support, quality customized course content, effective user training, and ongoing developmental updates. Discovering an e-learning tool that meets both your immediate and long-term needs is achievable.
As this series develops, follow along as we clarify the importance of five more key factors to look for in an LMS:
Curriculum Creation and Assignment
Tracking and Reporting
Learning Modes
Authoring Tool
Classroom Management
Contact us with any questions you might have and to discover how we might help you with your immediate and long-term LMS needs.
Tags In