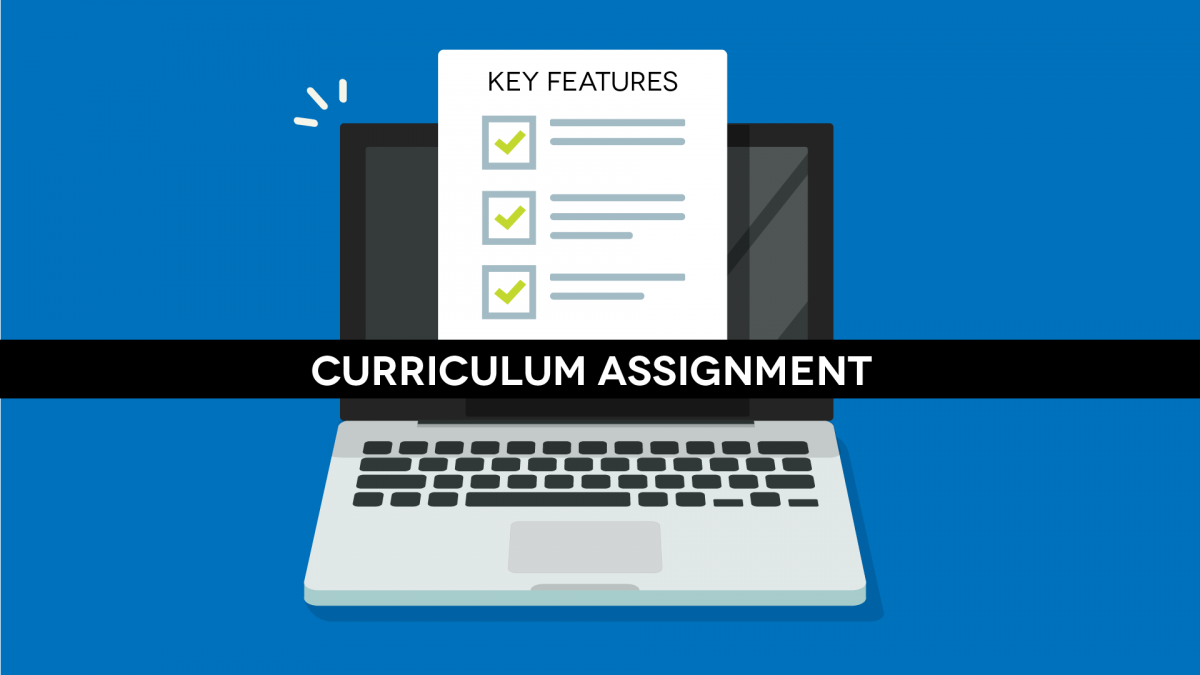 Part 2 of 6: Key Features to Look for in an LMS: Curriculum Creation and Assignment
(Editor's note: This is the second article in a six-part series on the six key factors to look for in an LMS.)
In this second installment of our six-week blog series, we'll discuss why curriculum creation and assignment are key features to look for in a Learning Management System (LMS). We'll delve into how adding organizational structure and incorporating assignment distribution and tracking in the creation of your training curriculum can boost effectiveness and ROI to your e-learning program. We'll also point out how ongoing course development can deliver long-term and valuable engagement.
1. Organizational Structure Creation
You've decided to strengthen your training program with an LMS. Now, the task at hand is determining how the organizational structure, or framework, of your curriculum, will be designed to best suit your current and ongoing needs.
Optimizing the operation of your LMS will require the inclusion of several factors, including curriculum content and the organization of student activities (skills development and assessments). These two categories mandate a need for solid framework and ease of use not limited to these areas:
Company Standards (policies, procedures, guidelines, etc.)
Course Cataloging System (efficient navigation)
Integrated Data and Documentation (easy access to content and reports)
Data Management and Maintenance (purging, archiving, updating)
2. Course Assignment
This element of your LMS technology could make or break your training program's success. During the assignment process, you will want to specify and communicate your needs as to how your new system will curate and assign tasks, and then efficiently share this information with your management team.
This vital feature should offer, but is not limited to:
Mass Assignments (corporate or large groups, roles)
Inherited Assignments (automatic assignment for specific groups, roles)
Delivery/Submission Technology (written, video, audio, Zoom, etc.)
Email or Text Notifications (new assignments, task status, overdue assignments)
3. Course Development
Advancement and expansion are critical factors in choosing an LMS. As your business grows and your team expands, you will undoubtedly encounter a host of changes along the way.
Implementing a course curriculum that fulfills your current needs is a worthwhile goal, but stopping there will limit your capacity for development down the road. Using a course that can take you into the future, one that tracks your needs and updates as required is essential. Why spend the time and money to implement a tailor-made e-learning tool that can't accommodate your developing structures with the evolutional ability to grow?
"If your organization is planning to migrate to a new LMS or undertake a major upgrade of your current product, it could be a great opportunity to clean up and optimize your LMS. Then, while the organization is still mobilized around the LMS project, take steps to ensure your new system doesn't end up in the same state as your old one." ~Steve Foreman, Learning Solutions
In conclusion, an LMS curriculum that includes a high-functioning organizational structure, engaging course assignment tracking, and tasking, and one which meets, maintains, and grows with the needs of your business, is not only vital but doable.
Contact us with any questions you might have and to discover how we might help save you time and money.
Tags In