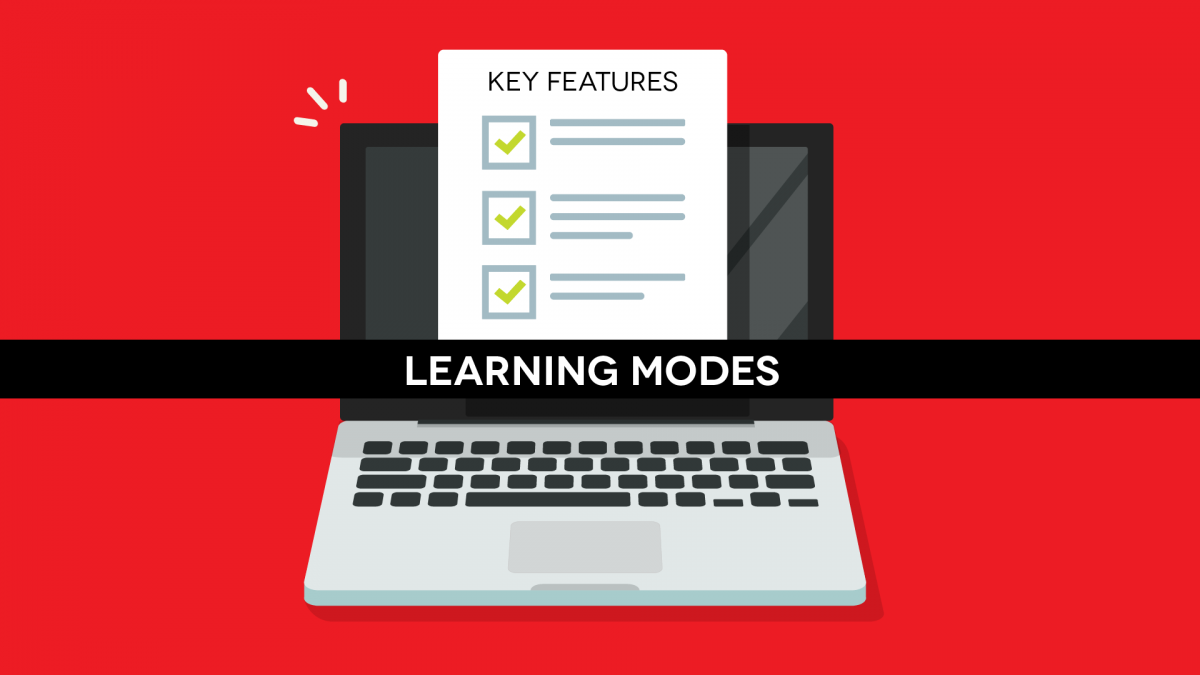 Part 4 of 6: Key Features to Look for in an LMS: Learning Modes
(Editor's note: This is the fourth article in a six-part series on the six key features to look for in an LMS.)
As our six-part series develops, we're examining another valuable key feature to look for in an LMS — learning modes. Along with ease of use, curriculum assignment, and tracking and reporting, recognizing the flexibility of multiple learning mode options will prove useful to the future success of your online training program and employee engagement. Having read the previous articles in the series, and in this phase of your decision-making process, you know how you want your LMS to work, you realize the importance of grasping your employees' learning styles and how that plays into building curriculum. Now, it's time to decide how you want your learners to go about doing the learning.
There are multiple approaches to web-based learning that can be used individually in any method of training but, when incorporated into your LMS, will render a well-rounded program. Several of these learning modes include study mode, proctor mode, adaptive mode, micro mode, and social mode.
Study Mode
The study learning mode allows individuals to proceed through the course at a level in which they are comfortable, basically studying the material at their own pace. Scores are not recorded; thus, the pressure is off while the learning is on.
Proctor Mode
This learning mode prevents users from taking tests without proctor approval. Requiring proctored testing is one way to ensure your employees are well-trained and compliant in critical skills and knowledge-based training curriculum.
Adaptive Mode
An adaptive learning mode enables a learner to first assess their training needs by giving them a pre-test to evaluate their knowledge level on the topic. This method gives the learner a stable starting place and an educated pace to assist them through their training. If the learner answers any questions incorrectly, only those knowledge gaps are addressed in the learning content, eliminating the need for repetitive or unnecessary training. The adaptive learning mode goes far in achieving positive employee engagement and satisfaction.
Micro Mode
The micro learning mode could be defined as delivering learning content in "small bites." Scaling down your content delivery into easily digestible learning morsels could be what some of your employees need to process information and successfully move on to the next level. Pairing this with other modes will prove to be a valuable learning delivery method.
Social Mode
Incorporating social learning into your LMS can be an incredibly vital tool for self-learning — not to mention one of the most exciting! Using a social approach to your eLearning program offers a space to share and discuss what has been learned. It can be as straightforward as a venue for discussion or as tangible as a Zoom training session with a subject matter expert. Continuing the conversation in a social environment will encourage peer-to-peer engagement and promote collaboration within your web-based learning community. Unconventional? Perhaps. The future of learning. Absolutely.
"Top organizations are increasingly leveraging an LMS with social learning capabilities to make their training programs more attractive and engaging. An LMS that seamlessly engages the learners through social learning enhances the learning experience as well as promotes further participation". eLearning Industry
Albert Bandura's Social Learning Theory explains that we humans are wired to learn by four processes: attention, retention, reproduction, and motivation. Along these lines, blending multiple learning modes into your training program is wise and will result in success.
Contact us, and let's determine which learning modes will take your Learning Management System to the next level.
Tags In