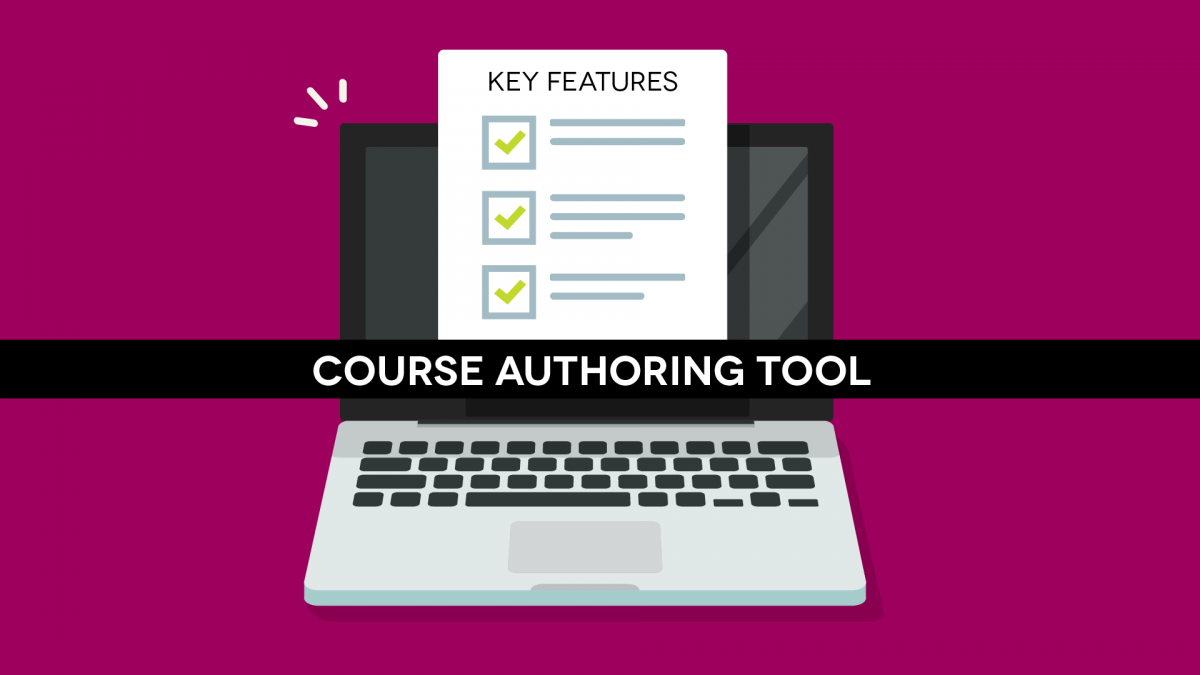 Part 5 of 6: Key Features to Look for in an LMS: Course Authoring Tool
(Editor's note: This is the fifth article in a six-part series on the six key features to look for in an LMS.)
Throughout this six-part series of discussing what key features to look for in an LMS, we've gone over four features; ease of use, curriculum assignment, tracking and reporting, and, more recently, learning modes. Gaining an understanding of how to design your learning management system to be effective and efficient is imperative. Combining the benefits of multiple features is indeed key to a robust eLearning program.
You're likely already convinced of the value of an LMS, so why not make use of its fullest potential by using an LMS with a built-in course authoring tool? At a minimum, look for course-building features, such as:
Image, video, and audio uploader
Variety of question types
Specialized course settings
Ability to publish course in industry-standard formats
Let's break down some of the features. A practical course authoring tool will provide a variety of question types, including:
Matching
Multiple Choice
All That Apply
True or False
Image Target
Fill in the Blank
With a course authoring tool, you should also be able to customize course settings. A few options to look for are:
Credit by Completion or by Final Test
Learning Check Remediation
Hold Screen for Narration
Adaptive Learning
Glossary Availability
Survey Tools
Resource Attachments
In addition to delivering the created courses in the LMS, the ability to export them in formats supported by industry standards, such as SCORM and AICC, or simply be launched from a desktop or cloud-based server, is essential.
A course authoring tool adds a range of customization options to your LMS that will increase your training program's flexibility and avoid the need to pay for additional course-authoring software. It also enables you to quickly develop and curate training content in a standardized course structure. As a bonus, content development within the LMS can easily be done in-house, eliminating the need to outsource.
Working with your LMS vendor to incorporate a course authoring tool into your training program will ensure you get what you need and what you want out of your investment. It's their business to understand which specific tools will best support your program, allowing you the time and energy to focus on running your business.
Tags In