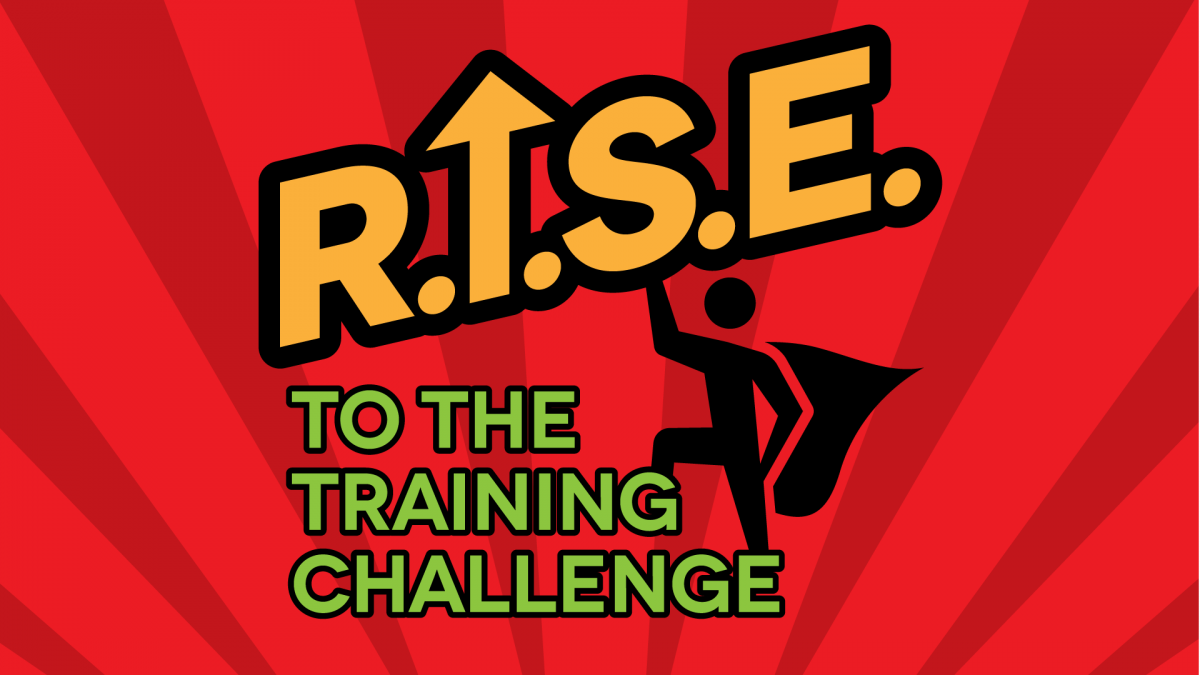 "R.I.S.E." to the Training Challenge: Why Boost Employee Training?
As eLearning software finds a stable home in today's workforce trends, sorting through the options can be challenging. Finding a program that meets the needs of your staff and affords a positive outcome to your budget's bottom line becomes a vital opportunity to enrich your company's future. LMS (Learning Management System) technology is a solution that comes in as a front-runner to tackling your current and long-term staff development concerns.
It is commonly known among successful businesses that you must spend money to make money. All too often, the expense of employee training and development is a budget line item that lacks the attention and position it deserves. Establishing employee training as a high priority for your company will reap rewards you may not have considered.
View employee training as more of a marathon than a sprint. Of course, the daily tasks are important, but having a vision for the future is paramount. Reducing risk, improving efficiency, steering behavior, and encouraging employee engagement (R.I.S.E.) are at the starting line of your "race" as you determine how to go about boosting your employee training program for the sweeping win.
Reduce Risk
Unmitigated risks have proven to be the ruin of many once-successful companies. Providing a training program that supports consistent and proper training will reduce liabilities such as, but not limited to, personal injury, asset damage, and subsequent legal fees. Mitigating risks by promoting quality and continuous staff development provides a level of comfort and increased safety for everyone involved.
Improve Efficiency
Efficiency involves more than daily time management issues. Managing an efficient work environment includes sustaining a development program that enables your staff to stay current on policies, procedures, and safety training. Boosting employee training will provide ongoing and long-term benefits that will enhance your company's organizational and productivity goals, offering positive rewards to your overall business portfolio.
Steer Behavior
A well-cultivated and curated training program will aid in steering the behavior of your employees, not to manipulate your staff into submission but to encourage team effort and an overall healthy environment. Boosting your employee training program inspires a willing spirit and a general desire to perform. This effort will speak volumes to your customers as they will witness a company whose entire team is willing to go the extra mile.
Encourage Employee Engagement/Ownership
There is no cap on the ROI that a satisfied and healthy team can deliver when it comes to the success of your company. Effectively trained employees will result in engaged and valued employees. An employee who takes ownership in their position will be motivated to achieve growth for themselves, resulting in success for their employer. Retaining invested employees will perpetuate continued success for the long game.
R.I.S.E. to the challenge and discover solutions to boost your employee training and development platform."When you're stuck in a job that isn't going anywhere, it's not easy to find inspiration. Instead of losing these employees, you can help them find the inspiration they need to succeed. eLearning can help employees discover a new interest and take on new responsibilities." (Source: eLearningIndustry)
Tags In